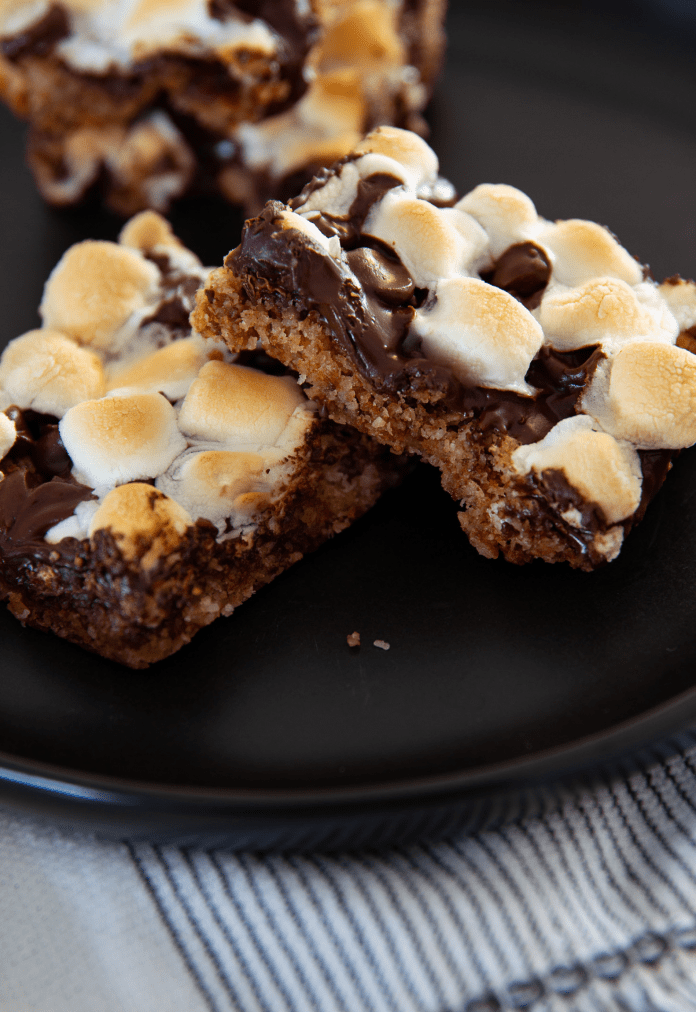 We can never have enough yummy desserts on Pesach. This "recipe," I don't even know if I can call it a recipe, is easy, yummy, and most people usually have all the ingredients at home. You can make this in advance, freeze, and bake before serving.
Ingredients:
1 can of macaroons – I used chocolate chip flavor
1/3 cup chocolate chips
1/3 cup mini marshmallows
Optional: ¼ cup chopped walnuts, ¼ cup shredded coconut
1. Flatten the can of macaroons on the bottom of a 9×9 baking dish.
2. Sprinkle chopped walnuts, shredded coconut (for a stronger coconut flavor), chocolate chips, and mini marshmallows over the macaroons.
3. Bake on 350 degrees Fahrenheit for around 12-15 minutes, until the marshmallows start to toast up.
4. Cut into squares, and optional to drizzle chocolate syrup before serving.