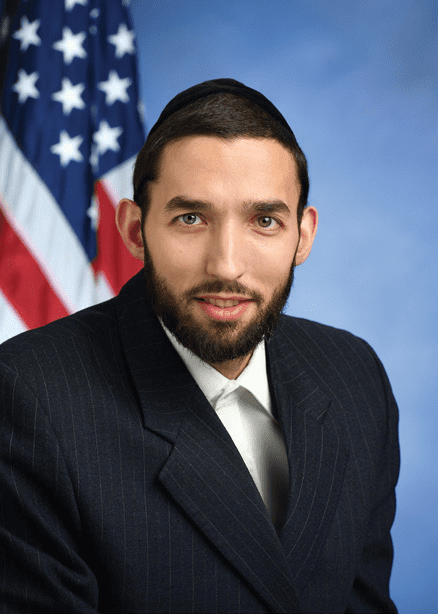 In a monumental win for vulnerable New Yorkers and their caregivers, Bill #A9457, sponsored by Assemblyman Simcha Eichenstein, has been included in the 2023 state budget.
The Consumer Directed Personal Assistance Program (CDPAP) is a New York State Medicaid program that allows eligible individuals to select their own caregivers. The program allows for the consumer to hire a family member or friend as their caregiver, therefore eliminating language barriers and the potential stress of having strangers serve as a caregiver at the consumer's home.
"Covid-19 has shown us that the need for quality home care services is more important than ever," said Assemblyman Simcha Eichenstein. "As more people are seeking care at home rather than in a nursing home, the demand for qualified caregivers who are caring and compassionate is increasing dramatically. Now is not the time to exclude fiscal intermediaries that have been servicing these vulnerable populations."
"I would like to thank Assembly Speaker Heastie as well as Governor Hochul for recognizing the significance of this legislation and for their commitment to the health and well-being of all New Yorkers, including the elderly and those with developmental disabilities."
Enforcement and Education Keys to Fighting Anti-Semitic Crimes
Mayor Eric Adams told Jewish community leaders last month that New York City will need to combine strict enforcement of hate-crime laws along with tolerance education to stem a tide of antisemitic crimes.
There have been 86 complaints of anti-Semitic crimes in 2022, Deputy Inspector Andrew Arias, commander of the NYPD Hate Crime Task Force, told the annual pre-Pesach meeting of Jewish leaders with NYPD brass. The meeting was held this year via Zoom due to the COVID pandemic. 21 of those 86 complaints have been crimes against individuals, such as assault, menacing, or aggravated harassment, while 65 have been property crimes such as vandalism or graffiti, with 45 including the scrawling of swastikas. The 86 anti-Semitic crimes accounted for 45 percent all hate-crime complaints this year, and represent a 258 percent increase from the same period of 2021, according to NYPD data.
Adams is a former NYPD captain who won election in November running a tough-on-crime campaign. He received considerable support from the Orthodox Jewish community. Adams said he will seek to hold 100 dinner events around the city, each including 10 people from various faiths and ethnicities..
Following Monday's briefing, which he moderated, Inspector Richie Taylor, the NYPD's highest-ranking yarmulke-wearing officer, said, "New York is the greatest melting pot in the world, and must remain a safe city for people of all backgrounds and faiths to live in. This city is sending a clear message, from the mayor and police commissioner all the way down to the cops on the street, that criminal behavior against anyone will not be tolerated."
Coney Island Excited to Announce Reopening of 2022 Season
Last month Luna Park in Coney Island reopened for the season.
"Spring ushers in the best time of year with warmer weather and never-ending fun in Coney Island. We are ecstatic to welcome New Yorkers and visitors back to the Amusement District for a year unlike any other," said Alexandra Silversmith, Executive Director of the Alliance for Coney Island.
On opening day, Luna Park commemorated the 95th birthday of its iconic roller coaster, the Coney Island Cyclone. The first 95 guests who rode the Coney Island Cyclone received a free ride and a drink.
Deno's Wonder Wheel Amusement Park at Coney Island hosted its opening day on April 10th with its decades-long tradition of the "Blessing of the Rides" ceremony. The first 102 guests received a free ride on the Wonder Wheel to commemorate its 102nd anniversary.
"From an amusement park to the aquarium, great food, and the beach, Coney Island is a summer staple for all New Yorkers," Brooklyn Borough President Antonio Reynoso said. "As we continue to move past the restrictions of the past two years, it's time to enjoy the historic pastimes our great city has to offer."