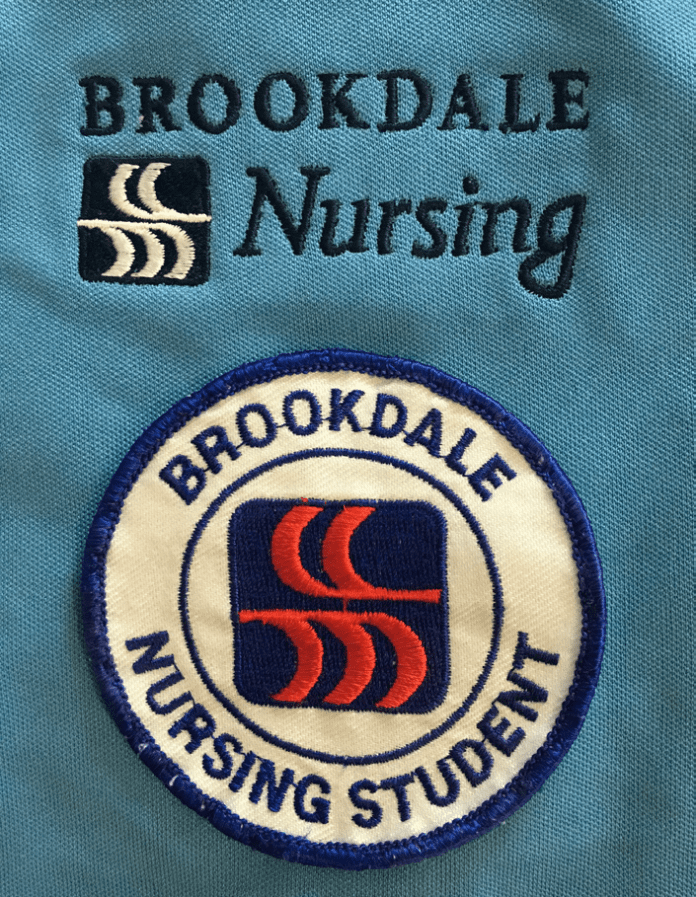 Ellen Geller Kamaras 
"Ilan has the most wonderful, hesed-oriented, and energetic environment.  I feel so appreciated as the school nurse. Working as a pediatric home-care nurse makes me appreciate what I have, and the miracles Hashem performs every day."                                     
~ Allison
I am honored to introduce Allison Sutton Noam, who is the school nurse at Ilan High School, where she is highly regarded by students and staff alike. Allison also works as a pediatric home-care nurse for children with multiple medical issues.
Allison describes herself as hard working, dedicated, and loyal.  Friends and family refer to her as warm, vibrant, motivated, driven, ambitious, multi-faceted, and industrious. I would add passionate and energetic. As you read her life story and note these diverse aspects of Allison, you will see how fitting these adjectives are.
To understand Allison's spark and spirit, let's start with her childhood and follow her on her path to marriage, family, and nursing.
Growing Up
Allison was born in Brooklyn to Judy and Albert Sutton, and is one of five daughters.  Her grandparents are from Syria and Lebanon. Allison attended Magen David Yeshivah until she was ten years old.
Although Allison does not remember too much about her family's move to New Jersey, she does recall Hillel Yeshiva's friendly atmosphere, and that the classes were smaller and more intimate.  She graduated from Hillel Elementary School and High School.
Allison says she was a well-behaved child, on the quite side. "My parents raised me to choose between right and wrong, so I was a good kid."  She shared that she always had her small group of friends and was happy with that. "I was never interested in being part of a clique socially or in an 'exclusive' group of friends."
Allison took her studies seriously and graduated as salutatorian of her 8th grade class in Hillel. Allison continued to work hard in high school, was a member of the National Honors Society, performed in school plays, and played on the school hockey team.  
Here is a fun fact about Allison that most people don't know.  She has a black belt in Tae Kwon Do, which she earned as a teenager!
College and Career
After graduating high school, Allison commuted from NJ to Touro College in NYC and majored in Judaic studies and psychology.  Her parents were her role models, and they consistently encouraged her and supported her choices. Allison's father was a teacher and some of her sisters are teachers too. As a young girl, she always thought she would end up in education.  As a matter of fact, Allison worked as a substitute teacher in a pre-school during her college years.
Then Came Marriage
Allison met her husband, David Noam, on the website, Sephardic Link. She and David connected on the first date.  "He even jokingly proposed on the first date because we were so compatible."
David is from Israel, and he had been staying at his sister's house in Long Branch for two years before the couple met.  He comes from a family of teachers, too.  David is a mashgiah kashrut for caterers.  The couple lives in Long Branch with their five children, aged one, three, six, ten, and twelve.
The Pivot to Health Care and Nursing
After the wedding, Allison changed career tracks.  "I narrowed my choices to either becoming a hairdresser or a medical assistant.  I also took a small wig styling course later and had the best of both worlds."
Allison trained and worked as a medical assistant for less than two years, and loved the connection and conversations she had with her patients, listening to the reasons for their visits and helping them.  Allison decided to further her education and become a nurse.
When she started Brookdale College Nursing School, Allison had two young children.  She took her academic classes online at home and did her clinical classes, lab skills exams, and rounds at night between 5:00 p.m. -10:00 p.m., twice a week.  "It took me thirty months. It was the most difficult period of my life.  I couldn't have done it without my husband's support! He took over when I was out, and I was out a lot!  I have the most encouraging, supportive husband a wife could ask for.
"There were many times when I thought I couldn't handle it anymore.  David was there as a shoulder to cry on and a listening ear. He always encouraged me to keep going."
Family Juggling – a Team Effort!
It was a family effort to get Allison through nursing school.  David and Allison's parents watched the kids at night.  Her brothers, sisters, brothers-in-law, nieces, and nephews were also enlisted.  They drove carpool if there was no school bus, and more.  After graduation, Allison threw herself a graduation party, invited everyone who had helped her, and she gave a "thank you" speech.
It was not easy landing her first nursing job. Allison became an overnight nurse doing in- home care. She committed to finishing up her Yeshiva job for the school year and was awake all day with her day job, rested a bit after her children got into bed, then went to her home care job from 11:00 p.m. to 7:00 a.m.
Allison is grateful to have more reasonable hours now.  She works four days a week at Ilan High School from 9:45 to 3:45. Sometimes she does partial shifts doing in-home care in the evenings and on the weekends.  David helps her to get all five kids out in the mornings and back home from school or the babysitter in the afternoons.
"Juggling who is taking the kids off the bus, picking up the little ones, and taking care of them after school, are the most difficult aspects especially when we work the same hours.    Without my husband's partnership, I wouldn't be able to work."
Allison's Evolving Role
Allison loves being a nurse and finds the field rewarding and ever-changing, with doors always opening with new opportunities. She views her school nurse role at Ilan "as wonderful, working with dedicated, caring staff members and the most energetic, hesed- oriented, and united group of students."  Her job involves being prepared for emergencies such as asthma attacks, doling out ice packs and sympathy, and caring for students with medical conditions.
When Covid hit, Allison was thrust into the world of "infectious diseases," with students and parents asking questions about quarantine policies, testing rules, exposure situations, and travel guidelines.  She connected with a doctor who responded to all of her questions, so she could confidently advise those asking. 
"I went from being a behind the scenes office nurse collecting immunization records, to being on the front lines of communication between students, parents, the doctor, and the school administration.  I learned to become a more effective communicator and learned what it took to enforce policies. I also gave out many, many masks." 
Allison loves her pediatric home care nursing because she can give much needed respite to families with ill children who serve as their children's care givers.  "I take care of children with multiple medical issues who are connected to tracheostomies, ventilators, or gastric tubes and who are immobile and non-verbal. Some need a ventilator to breathe, a feeding tube to eat and drink, a wheelchair to get around, medications for their illnesses, and special equipment to be able to speak. The fact that I have air in my lungs, can breathe on my own, can walk using my legs, can eat with my mouth and taste my food, can communicate my needs with people, and I don't need medicine to live–these are all miracles and I thank Hashem for these abilities every day." 
Allison works as a day camp nurse in the summer and is always finding ways to enhance her nursing expertise.  She recently became certified as a CPR instructor and can share her knowledge of life-saving skills with others.
Passions
Allison is passionate about how amazing Hashem is. Reading books about real life hashgacha pratit opened her eyes to how involved Hashem is in the details of our lives.  It inspires her to have hakarat hatov for all the miracles that occur every second of every day.
Focus on Family and Community
Allison tries to avoid getting caught up with comparing herself to others and instead focuses on her family's well-being and on earning a living. 
Her greatest accomplishments?  Hands down, giving birth to and raising her five children, BH, and earning her nursing degree.
When Allison and David have a bit of free time, they go out to relax and unwind with some good food and just enjoy each other's company.
Allison's commitment to community is reflected in her position as a school nurse and as a pediatric home care nurse.  She aims to give back to the community by using her nursing skills for hesed and became a volunteer for Health@Home of Deal. This is a group of medical professionals who offer medical expertise for families in need in their own homes
Advice to Aspiring Nurses
 "Get a support system to help you cope with nursing school's demands, difficulties, intensity, and hours required.  It will bring you to tears, you will want to quit, but don't.  Nursing was one of the best decisions I ever made in my life."
You can reach Allison at allisonnoam@gmail.com.  
~~~~~~~~~~~~~~~~~~~~~~~~~~~~~~~~~~~~~~~~~~~~~~~~~~~~~~~             
Ellen Geller Kamaras, CPA/MBA, is an International Coach Federation (ICF) Associate Certified Coach.  Her coaching specialties include life, career, and dating coaching.   Ellen works part-time as an entitlement specialist at Ohel Children's Home and Family Services. She can be contacted at ellen@lifecoachellen.com (www.lifecoachellen.com)