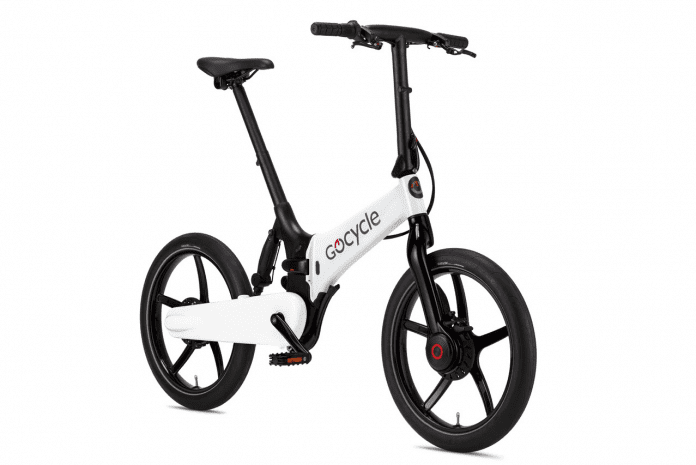 Gocycle G4 Electric Bike 
There are plenty of electric bikes on the market. But if you live in a city, and are constantly hopping on trains or buses, and going up and down stairs, the ability to fold down your electric bike can come in mighty handy. That's the key feature of the new Gocycle G4, a premium electric bike that can easily be folded down. 
There's even an app that you can connect up that allows you to start the bike remotely, see how fast you're going, how much battery you have left, and more! 
Insta360 One 
Action cameras need to be versatile, and able to catch every cliff jump, dirt bike trail, or wild wave while surfing. That's where the new Insta360 One RS comes in. As far as action cameras go, this one provides some stand-out options. It uses a modular design, and offers a detachable 360 degree lens, wide angle lens, and a 4K action camera that are easily interchangeable. 
Samsung Galaxy Z Flip3 
This is the first foldable phone that might be worth a go. The first few iterations of foldables were marred with reliability issues and high price tags. However, this phone is likely to cost as much on contract as the latest Apple or Google devices. There's no sacrificing on processing power or features to make the phone work at this price, either. The Flip3 comes with an octa-core processor inside, plenty of RAM, and a 120Hz display. Plus, it's waterproof! 
LEGO App-controlled Transformation Vehicle 
When it comes to LEGO, there are a lot of choices. However, this new LEGO Technic set has a unique feature to help it stand out – the ability to control it via an app. 
With the app, you can drive the vehicle around, and when you flip the car over (or it hits a wall), it will reveal a completely different car below. Because the LEGO car features suspension, you can even drive it over uneven surfaces. 
Skydio 2+ 
There are a lot of drones on the market, however, Skydio's 2+ has a unique feature that really helps to distinguish it. 
Through technology known as Keyframe, you can plan out routes that the Skydio 2+ will follow. You can define complex camera movements and then choose what speed the drone will approach these routes. 
NightWatch Magnifying Clock Dock for Apple Watch 
This NightWatch orb magnifies an Apple Watch's display to effectively turn it into an alarm clock for your bedside table. There's a slot in the back of the watch that holds the MagSafe charger, and tapping the surface of the orb will wake up the watch screen so you can see the time. Plus, the shape of the NightWatch amplifies sound to transform your watch into an effective alarm clock. 
Crown Shades Portable Outdoor Cooling Shade 
Why stay indoors all summer? You'll have it made in the shade when you use this 10ft x 10ft pop-up and foldable canopy shade by Crown Shades. It is height adjustable, can comfortably fit up to six people, has a sturdy steel frame construction, and is water repellent. It also comes with a carry bag and fits into most car trunks for easy transportation. 
Tropicool Car Refrigerator  
Another cool and innovative gadget to consider is a mini car refrigerator. This Tropicool PortaChill 5L black refrigerator chiller comes with thermoelectric cooling technology. It includes AC and DC power cords and is perfect for keeping food and drinks cold right in your car