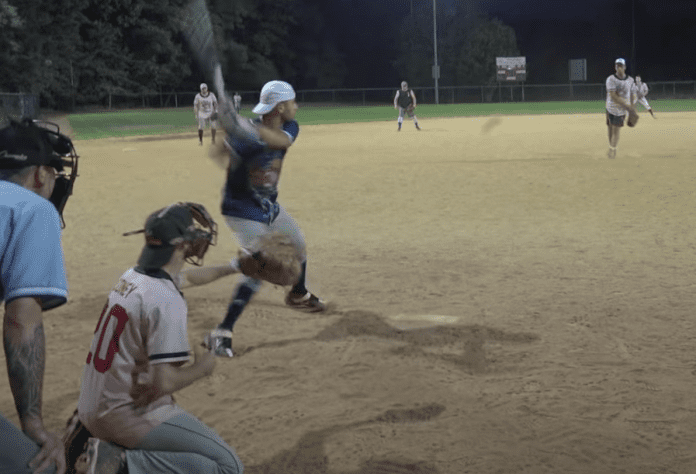 Now that the 2022 regular season has come to a close, we are able to reflect back on each of the five remaining teams' journey for the ultimate prize, "The M&S Cup." 
All In
A season that started with bravado and confidence, captain and league superstar Michael MC Cohen started out the season strong and was cashing the checks he was writing. This team looked unstoppable early on. All In was enjoying superb seasons from the likes of Joey Cohen Lauden, Carlos Abady, Jackie Haber, and more – but at the midway point this team hit a wall and almost missed out on making the dance. In the last week of the regular season MC appointed longtime veteran Maurice Haber into a more prominent leadership role. Let's see if this move gets them back to their winning ways. All In finished the regular season at a 5-7 clip and is the number 5 seed. They will take on Fire in the Wild Card matchup.
Fire
This team has the ingredients for a long playoff run. They have the Ace on the mound in Yedid and a defensive wiz at short in Gabe Abady. They also have a great mix of veterans such as captain Ray Esses, Ike Mavorah, and Leo Picciotto, plus a strong group of young talent in David Buca Cohen, Isaac Sasson, Saul Tawil, and David Sabbagh. This team stumbled out of the gate but finished the season strong and finished at 6-6.
United We Stand
Steven J. Gindi drafted a team this summer that one could argue would have chemistry issues – but SJG is just different. This team features sluggers Jimmy Malakh and Yaakov Seruya, plus young talent such as Saul Safdieh, Jack Barnathon, and Jackie Sutton, and a battery mate of Ralph Hanan and Mike Melech Solomon. Although they could have easily imploded, they kept it together and finished in the top 3. One of the main reasons being that rookie and star in the making, Albert Cohen, had himself a season for the ages. He wowed everyone by winning the batting title, the hit title, and just about in every league leading category. This team has a good chance to go all the way. United We Stand ended the season at 7-5.
Baby Bombers
Rookie captain Hank Dweck has his share of hardware in M&S, however the only thing missing from his trophy case is an M&S Title.
Hank drafted a team that fit his mold and grabbed dynamo third baseman Uri "Crash" Adler and stud infielder JoJo Mamiye, but the theme of this squad has been power. Between former league MVP JoJo Seruya and the emergence of Victor Allaham and, of course, Hank Dweck, this team is a threat for the longball just about each week. The calming presence of Shimi Cohen and company helped stabilize the locker room. The question this team has is: how will the young Irwin Sutton fare when it matters most? The young gun has the stuff, we have seen it as he tossed multiple shutouts, but we have yet to see him succeed when the lights shine the brightest. The Baby Bombers ended the season at 8-4 and take on United We Stand in the Semi Finals.
Diamond In The Rough
Albert Sitt's journey to become captain started last season when he won a lottery to be a captain in 2022. Sitt, who is way beyond his years, put together an extremely balanced squad. This team features Edmund Beyda on the bump and an outfield of Alan Jemal, Leo Setton, and, of course, Albert Sitt. This offense has been paced by veteran Jackie Tawil and some eye-opening seasons from players like Ike Betesh and Bernie Pindek. The turning point, however, was when Sitt took a chance and traded away his prized, yet disgruntled, CF to Just Do It and plugged up the holes on the infield and acquired Butchy Cohen and Yanky Gutman. That IF is as defensively sound as can be, as Ralph Shammah has been anchoring that position better than just about any other SS in the league. This squad has no holes and finished the season at 8-4 and will be taking on the winner of the Wild Game.