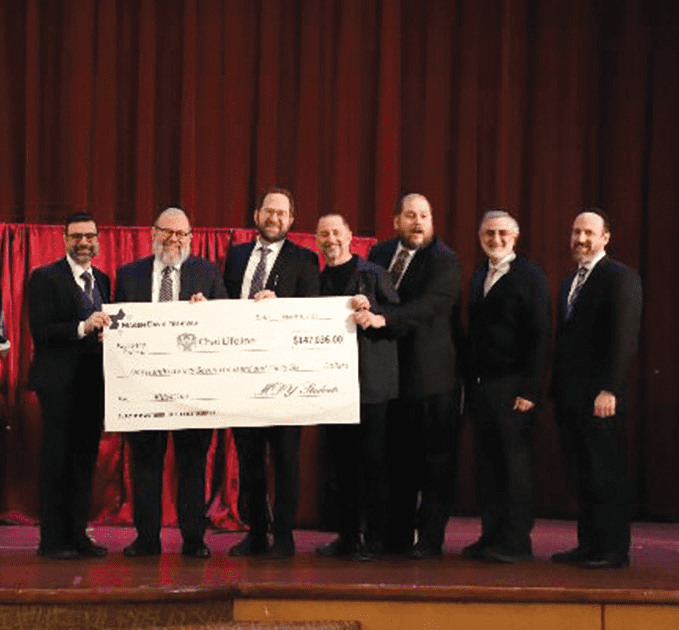 Magen David Yeshivah recently held a successful fundraiser for Chai Lifeline, an organization that supports children with life-threatening illnesses and their families. The school community rallied together and raised an impressive $147,036 for this important cause!
In recognition of the students' hard work and generosity, Chai Lifeline organized a special magic show at Magen David Yeshivah to reward the students for their efforts. The show was a hit, and the students were thrilled to have the opportunity to enjoy some magic and fun with their classmates.
State Senate Proposes Parking Permits for New York
Car owners in New York City might need permits to park in residential areas, under the State Senate's one-house budget proposal, set to be released.
The new law would require splitting parking spots in residential areas 80 /20, with 80 percent of spots reserved for people who live in the area and hold permits to park there. Commercial zones would not have the same limitations, but might be regulated during certain times.
Non-residents will be permitted to park in the spots reserved for local residents for at least 90 minutes.
Proponents of the proposal say that the rules would curb air pollution, by limiting car idling and the common practice of circling blocks looking for a parking spot,. Also, the proposal would encourage the use of alternate forms of transportation, such as cycling, which would also reduce air pollution.
Advocates of the measure, which has been implemented in cities such as Chicago and Austin, say that the measure would streamline parking and allow people to park closer to home.
Details such as how large parking zones would be, the date and time of when the rules would be in effect, the definitions of commercial and residential zones, and the cost of permits, would be determined by the City Council.
Fees for parking permits would, however, be capped at $30 a month.
The proposal also leaves it up to the City Council to hold public hearings before adopting the new rules.
Some in the State Senate caution that the project is fraught with potential problems.
"As a homeowner in New York City for more than 30 years, having a spot in front of my house sounds great," State Senator Simcha Felder said. "But the devil is in the details, and government is notorious for ruining good things."
Some City Councilmembers are unhappy with the proposal. Councilman Kalman Yeger said that the move is "another Albany cash-grab," and he states, "I don't know anyone in city government who asked Albany for this."
SBH Senior Programs in Brooklyn and Deal
Do you know a senior who could use a friendly visit?
Send SBH (Brooklyn and Deal) their information and SBH will add their name to the SBH Visiting List! All names and information is strictly confidential. To sign up a senior or for more information please contact Jacqueline Mizrachi at: Jmizrachi@sbhonline.org.
Have a Car and Some Time?
The SBH Jersey Branch is looking for drivers to drive seniors to and from programs!
For more info, please contact Linda Faham at Lfaham@sbhonline.org or call: 732 531 1117 ext. 132.