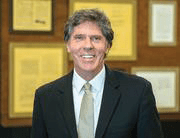 Dear Community Members,
Welcome back to the Jersey Shore and to the City of Long Branch for another great Summer Season!
Whether you are spending your summer with us or just visiting for a day, our city has so much to offer to make this summer one of the best.
We have several parks for recreation, including Manhassett Creek Park. Our recently upgraded Jackson Woods Park is a peaceful location for a stroll.
Please go to our website at longbranch.org under "Community Events" to see a comprehensive list of summer happenings.
We offer daily passes for Long Branch residents at our new community pool, and both residents and non-residents may purchase season passes.
Long Branch has four miles of beautiful shoreline for you to enjoy. Our many beaches include some with extended hours, two fully accessible locations, and a variety of food and refreshment options nearby. Our beaches are open from now through September 4, 2023. For more information, please visit our website.
The summer months are a time for relaxation and fun. I wish everyone a safe and enjoyable summer.
Sincerely,
John Pallone
Mayor