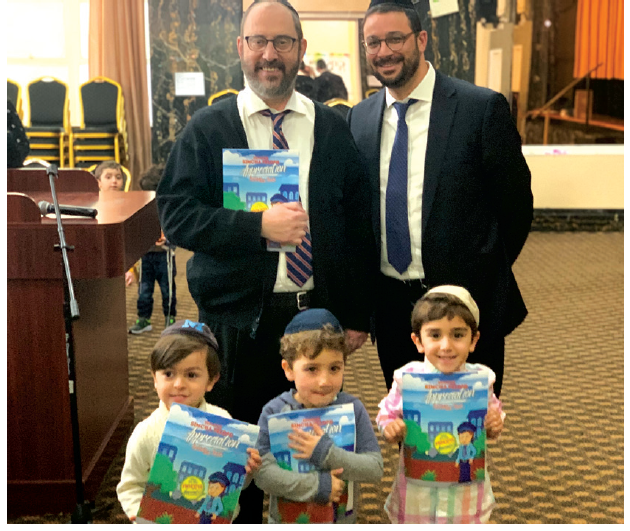 Senator Felder made a special visit to Yeshivat Shaare Torah preschool last month. As part of their unit on community helpers the senator spoke with the students, and each student received an activity book about community helpers.
Midwood Mugging
Two women were attacked and robbed at a Brooklyn subway station early Thursday morning on December 5, 2019.
It happened just after 12:00am inside the Avenue I subway station along the F line in Midwood, CBS2's Marc Liverman reported. The surveillance video from inside the station shows a male suspect pulling one of the victims out of frame. Then, a female suspect grabbed another victim and pulled her straight down onto the subway staircase.
As soon as the male suspect got what he wanted from the first victim, he rushed in to steal from the second victim, hitting her over and over again before running off. But the other attacker kept holding her victim by the hair, going through her belongings before eventually getting what she wanted and taking off.
Both victims, ages 20 and 21, were taken to Maimonides Hospital with cuts and bruises.
Police say the attackers were carrying a knife and a taser. They got away with iPhones, pocketbooks, cash, and credit cards.
Anyone who has information regarding this incident is asked to call the NYPD's Crime Stoppers Hotline at 1-800-577-8477.  Tips can also be sent to the NYPDTipsTwitter account or submitted online at NYPDCrimeStoppers.com.
Ira Jablonsky Promoted to Special Assignment

(L-R) David Heskiel, LT Ira Jablonsky, and NYPD Chief Charles Scholl.
On November 26th, long time community affairs NYPD LT Ira Jablonsky was promoted to Special Assignment by NYPD commissioner O'Neill at NYPD Headquarters.
"Ira is a tremendous asset to our community," mentioned David Heskiel, NYPD clergy liaison and special community liaison to Councilman Chaim Deutsch. "Ira is always there to help the community in any way that he can, 24 hours a day."
In attendance at the ceremony were community leaders including Councilman Chaim Deutsch, Douglas Jablon of Maimonides Medical Center, NYPD First Deputy Commissioner Tucker, and NYPD Chief Charles Scholl from Brooklyn South.
Thousands Mourn at Funerals of the Two Jewish victims of  the Jersey City Shooting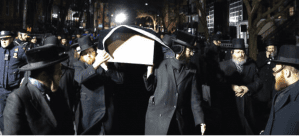 Thousands of mourners took to the streets of Brooklyn and Jersey City on December 11th, for the funerals of Mindel Ferencz, 31, and 24yearold Moshe Deutsch, who were killed in the kosher store shooting.
In Brooklyn, thousands of people followed Ferencz's casket through the streets, hugging and crying. Many prayed. Ferencz was later laid to rest in Jersey City, where she had made her home in recent years and ran the grocery with her husband.
Thousands also accompanied Deutsch, a rabbinical student from Brooklyn who was shopping at the grocery when the assailants entered. The funeral service was held at the Satmar Beit Midrash in Williamsburg, Brooklyn.
Eulogies, in Yiddish, were broadcast to the crowds who filled the roads and stairs of homes along the route, with many sobbing and wailing.
Police provided escorts to both funerals.
The prospect of attacks against Jews weighed heavily on the more than 300 people who attended a vigil Wednesday night at a synagogue about a mile from where the shootings took place.
"I think maybe we have two parts of our brain," said Temple Beth-El president Tom Rosensweet. "One part is absolutely not expecting something like this to happen in Jersey City, but the other part knows we have to be careful."
New York Mayor Bill de Blasio said the attack was a "premeditated, violent, anti-Semitic hate crime," while New York Gov. Andrew Cuomo called it a "deliberate attack on the Jewish community." They announced tighter police protection of synagogues and other Jewish establishments in New York as a precaution.
Sephardic Heritage Museum Commemorates the Great Synagogue of Aleppo at Shaare Zion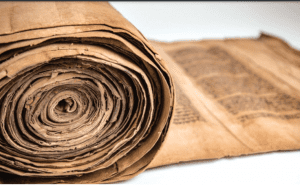 Last month, on Shabbat Vayesse, the Sephardic Heritage Museum joined with the Shaare Zion Congregation  to commemorate the Great Synagogue of Aleppo, which served as the main synagogue of the Syrian Jewish community for over 2,000 years.
The historic event merged past, present, and future, as grandparents, parents, and their children welcomed a sacred Torah from the Aleppo Synagogue (c.1851) into the dome during Shaharit services.
An exhibit of precious artifacts that depicted the religious life of our ancestors in Aleppo were also featured. One of the artifacts on display was a Torah scroll that survived the Aleppo fires of December 1, 1947, the day after the Partition Plan of Palestine was announced in the U.N.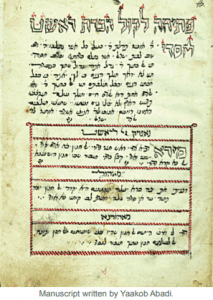 Hundreds of Flatbush Residents Protest Outside East Midwood Jewish Center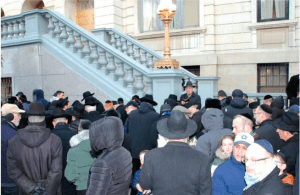 Once again, hundreds of residents braved the cold and turned out on December 8, 2019 to protest a planned charter school which will plans to be moving into the heart of the Flatbush community. The "Urban Dove Charter School" is reportedly planning on starting construction any day, and the last minute protest was held. No organization was behind the protest, but messages went viral, and hundreds showed up.
As YWN has been reporting, the East Midwood Jewish Center plans to repurpose the Jewish Day school established in 1950 with Urban Dove, a charter school that states in their mission statement that they cater to highly at-risk public high school teenagers.
East Midwood was established almost 100 years ago to further "traditional Jewish values and the establishment of a Jewish day school to educate future generations." However, the current leadership has chosen to ignore the goals of this landmark institution.
In 2010, the controversial school tried to get into Aviator at Floyd Bennett field. They were promptly booted out of there. According to Aviator CEO Kevin McCabe, "[Urban Dove] has absolutely no support from the community," joining a chorus of elected officials that panned the plan in 2010. Now they are planning to come into the heart of our community at 1256 East 21st between Avenues K and L.
Due to a shortage of classroom space in this neighborhood, local yeshivas offered to rent the building on the same terms, but the East Midwood board decided they would rather rent to an outside charter school.
Fearing this possibility turning into a reality, around 1,000 local community residents turned out for a meeting at the Jewish Center to protest the move. Last month, on a Sunday afternoon, another few hundred local residents showed up. The protest was not organized by any organization or synagogue – just hundreds of concerned community members showing up to make sure their voices were heard.
Boro Park Resident Finds Knife-Wielding Burglar in His Kitchen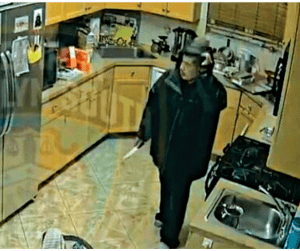 Image of the burglar that broke into home. If you have any information that can assist the investigation, please contact NYPD 66th Precinct Detectives or BP Shomrim.
A Boro Park homeowner was terrified to find a man armed with a large knife in his kitchen on December 14th.
Boro Park Shomrim say the incident occurred at around 12:30am on Friday night / Shabbat morning in the vicinity of 11th Avenue and 54th Street. The homeowner was awakened by a noise in his house, and went to see what it was, when he came face-to-face with the man seen in security camera footage above.
Thankfully, the perpetrator fled the home without harming him. Shomrim has received multiple reports of burglaries in that same area on Friday nights. They remind residents to make sure their homes are properly secured and to always report any suspicious activity immediately.
If you have any information or additional footage that can assist the investigation, please call NYPD 66th Precinct Detectives at 718-851-5603 and the BP Shomrim Hotline at 718-871-6666 if you have any information.