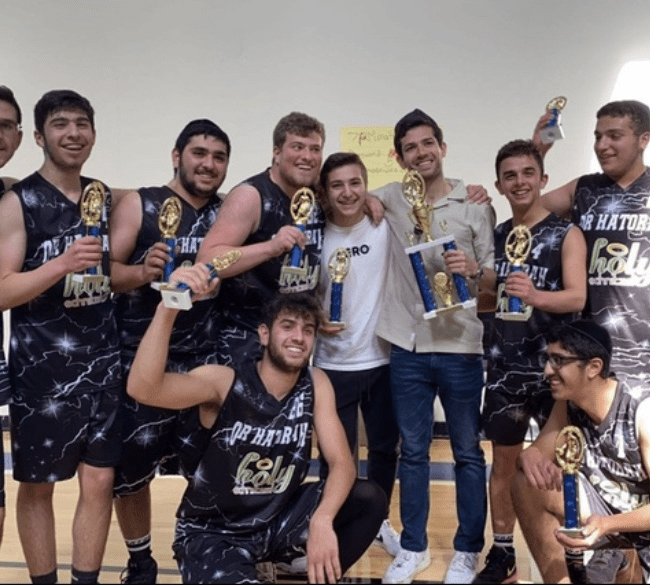 Under the tutelage of coach Jonathan Frijah and the dedicated work ethic of the entire Ohr Hatorah Lightning team, Ohr Hatorah captured their first title in 25 years. 
On May 15, 2022 at MDY Elementary School, the Or Hatorah squad faced YDH (Yeshivat Derech Hatorah) in the finals. 
Or Hatorah came out strong with a 12-point lead led by Ariel Kahn and Ohr Barda, playing tough all game. Everyone was playing their best, but with two minutes left in the game, the score was tied.  
Ohr Barda hit two clutch free throws to put Or Hatorah up by 2 points. With 34 seconds remaining, YDH had possession of the ball. However, Ohr Barda stole the ball  and passed it to passed to Joey Swaid who proceeded to hit a layup and a foul shot to put the game out of reach. 
The final score was  44 to 39.
The Or Hatorah Lightning basketball team would like to thank Rabbi Yaakov Marcus, Rosh Yeshiva, their sponsors, teachers, and Coach Jonathan Frijah for making this year's exciting season possible.