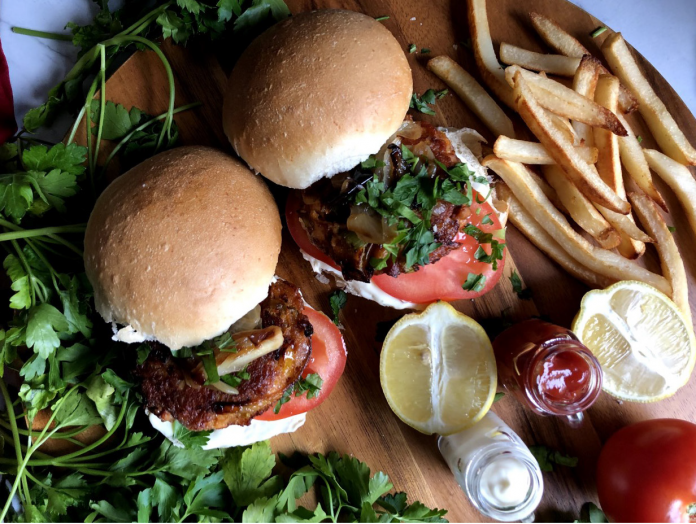 I love salmon, but I'm not sure my family feels the same. Every time I make salmon for dinner I
wind up with more leftover fillets than I can possibly eat for lunch the next day. This recipe
brilliantly uses cooked salmon to make delicious burgers that my family enjoys. If your family is
passionate about salmon like I am and there's no leftover cooked salmon, you may need to
make a fresh batch for these burgers.
 
½ cup canola oil
24 cloves garlic cloves, cut lengthwise
1 lb cooked and flaked salmon filets
1 cup panko crumbs
1 tsp Worcestershire sauce
1 tbsp mayonnaise
1 tbsp mustard
1 cup fresh chopped parsley
½ finely diced onion
1 egg
1 tsp salt
½ tsp black pepper
6 brioche buns
Lemon wedges and chopped parsley for serving
 
DIRECTIONS 
Heat oil in a pan and sauté garlic halves until slightly golden, about 5 minutes. Remove from oil and set aside. Save pan and oil for cooking the burgers.

In a bowl, mix remaining ingredients (besides for buns) and form into 6 patties. Set




aside.

 

Heat oil again and cook each burger 2-3 min each side. Add another tbsp of oil if




needed.




4. To serve, place salmon burger inside the bun and top with garlic cloves and parsley. Serve with lemon wedges.