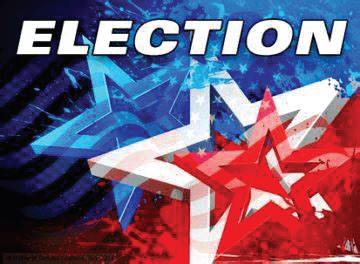 Republican U.S. Rep. Nicole Malliotakis defeated Democratic challenger Max Rose in a rematch for New York's 11th Congressional District seat. Malliotakis will represent Staten Island and southern Brooklyn for a second term in the U.S. House of Representatives.
Malliotakis is the only Republican member representing New York City in Congress. Prior to serving in the U.S. House, she was a member of the New York State Assembly.
The 11th Congressional District has gone back and forth between Democratic and Republican control over the last few elections. This year's race was a rematch of the 2020 election, when Malliotakis defeated then-Congressman Rose.
Rose, an Army combat veteran, represented the 11th Congressional District for a single term from 2019 to 2021. He was only the second Democrat to represent the district in 30 years.
The 11th Congressional District encompasses all of Staten Island and includes southern Brooklyn communities such as Fort Hamilton, Dyker Heights, and Bensonhurst.
SBH FOOD DIVISION
Drivers Needed!
Help SBH feed their clients by picking up home-cooked meals from fellow SBH volunteers and delivering them to the food pantry at SBH 425 Kings Highway.
Wednesday Evenings
From 6:15pm to 7:15pm
For more information, please contact Lorraine Eliahou at 917 202 7268.
SBH CAREER DIVISION
Free Computer Courses
Improve your skills and stand out in the workforce with SBH's free virtual workshops that you can take from home!
For more information, please contact jshapiro@sbhcareer.org or call: 718 787 1400 ext. 239.
Suspects Arrested in Flatbush Burglary Spree
Two suspects in last month's burglary spree – including as many as 70 thefts in Brooklyn altogether – were arrested after a miles-long chase in a stolen vehicle, Shomrim reported.
The suspects are believed to have burglarized dozens of homes in Flatbush since last month, taking jewelry, cash, and even a car. The suspects were seen walking up and down driveways of homes on East 4th Street, between Avenues L and M.
Shomrim were called, and they began following the suspects, for 15-20 minutes. As NYPD were contacted, calls came in, one after another, reporting burglaries in the area.
The suspects then hid in several backyards between Avenues N and O, jumping between East 3rd, 4th, and 5th Streets. They emerged on East 5th and ran into a parked car with Pennsylvania license plates, later found to have been stolen. While being chased by an NYPD car and Shomrim, who at this point had dispatched 10 units, the alleged bandits drove down the wrong side of one-way streets, as well as on the walking path of Ocean Parkway, eventually crashing on Avenue X and East 2nd Street. Police surrounded the suspects and apprehended them.
Evidence gathering teams recovered large amounts of cash, jewelry, and car keys from the suspects, and are currently visiting homes of the victims to search for more evidence.
The standard modus operandi used in last month's thefts included opening windows of homes the thieves entered. This was the strategy of the apprehended suspects, who were able to enter undetected by opening side windows and climbing inside homes.
Together with last month's invasions, the pair are believed to have perpetrated 70 burglaries in Brooklyn, across six precincts. Last month, they allegedly stole a luxury car with keys they found inside of a home. That car was later found, together with a gun, in the possession of two other men. It is not clear if the two groups are related, or if the alleged thieves simply sold the car.
In the wake of last month's theft rampage, Shomrim has increased its nightly patrols.
"We're going to stay out there and be persistent," said Tzvi Weill, a coordinator for Flatbush Shomrim.