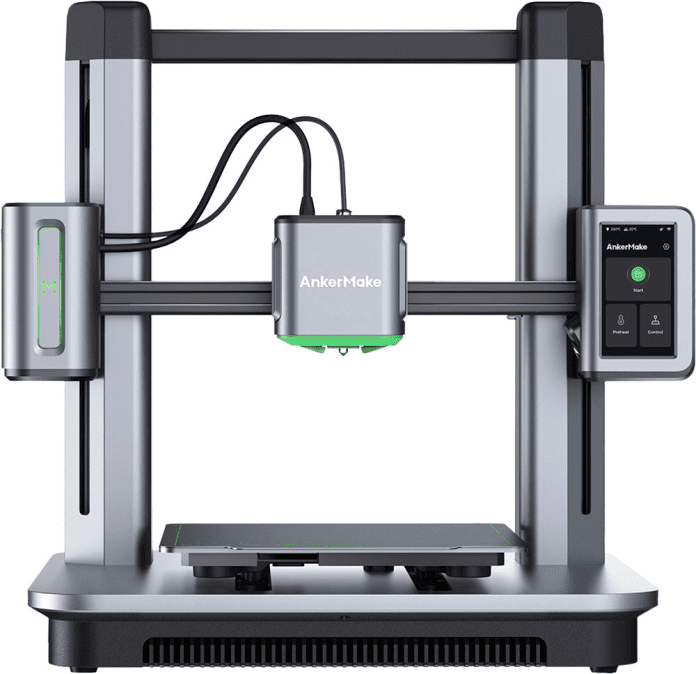 Head back to school in style with these up-to-the-minute hi-tech beauties.    
Tile Pro 
This handy tracker is a lifesaver when you can't remember where you left your keys or  tote bag. It lets you easily keep tabs on your belongings from up to 400 feet away. It works with Android and Apple devices and is Smart Home compatible – with Amazon Alexa, Siri, and Google Assistant. 
kSafe Time Locking Container 
Low on willpower when it comes to staying off your phone and buckling down to study? The kSafe Time Locking Container, made by Kitchen Safe, is here to help. Just toss in your phone – or any other small distraction – and set a timer for however long you need something locked away. No overrides. 
Fjällräven Kånken Mini Cooler 
Packing your lunch? Then the Fjällräven Kånken Mini Cooler is for you! It is a soft, insulated box that keeps your food fresh and drinks cool for hours.  The colorful bag is also good for toting drinks and snacks anywhere! 
Oxford Book Tote 
The Oxford Book Tote is a stylish alternative to a backpack that features heavyweight canvas and a durable, water-resistant exterior. Plenty of pockets allow for stowing notebooks, textbooks, your wallet, and phone, and it accommodates most 13-inch laptops. A detachable strap that allows you to use it as a crossbody bag. 
Yamazaki Tower Deskbar Organizer  
Banish the clutter at your desk. Create a designated spot for small items that make for a messy environment. This simple organizer has a base tray for odds and ends, an arm for easily looping watches, bracelets, or rubber bands, and two compartments for propping up larger items.  
Sunbeam Orion Blue Ultralush Heated Blanket 
Keep your toes warm this winter with this plush heated blanket. It comes with an easy-to-use detachable controller with 12 heat settings and a 12-hour auto shut-off for safety. Sweet dreams!  
OXO Sweep & Swipe Laptop Cleaner 
This device is handy for removing smudges from the screens of laptops, tablets, smartphones, or any other gadget. The brush makes cleaning a keyboard fast and effortless. 
Hatch Restore Alarm Clock 
Get ready to fall asleep, stay asleep, and wake up with serenity.   Relaxing ambient sounds alongside a sunset-like glow help you to fall asleep. To help you stay asleep, pink noise, light rain, and other background sounds help tune out potential distractions. The clock's built-in light can simulate a sunrise for gentle wake ups. Integrated touch controls allow browsing a rich selection of lighting and sound experiences.  
Anker AnkerMake M5 3D Printer 
The AnkerMake M5 is a top-ranked 3D printer because it can crank out complex objects at best-in-class speed, including elaborate designs that use multiple filament materials. This 3D printer is elegant and easy to operate via a touchscreen and a companion app. 
The AnkerMake M5 includes a built-in camera for keeping an eye on the progress of your prints and a die-cast aluminum structure that's both sleek and sturdy.